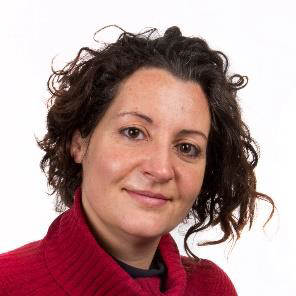 Roberta Sellaro is an Assistant Professor (RTDb) at the Department of Developmental Psychology and Socialization of the University of Padova.
She graduated in Psychology in 2007 at the University of Padova, before moving to the Center for Mind and Brain Sciences (CIMeC) of the University of Trento where, in April 2013, she obtained a PhD in Cognitive and Brain Sciences (Cognitive Neuroscience Programme). During her graduate studies, she investigated whether and to what extent cognitive control efficiency can be affected by the social context surrounding us.
Immediately after obtaining her PhD, she joined the Cognitive Psychology Unit of the Leiden University (the Netherlands) and the Leiden Institute for Brain & Cognition (LIBC), where she worked as a postdoctoral fellow, from April 2013 'til July 2016, and as an Assistant Professor, from February 2017 'til September 2020.