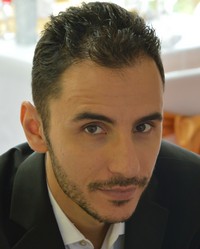 Antonino Vallesi is an Associate Professor in Psychobiology & Physiological Psychology at the University of Padua since 2014.
He pursued his master degree in Psychology (cum laude) from University of Padua in 2003 and his PhD in Neuroscience (cum laude) at SISSA, Trieste in 2007. During his PhD, he visited the Institute of Cognitive Neuroscience, UCL, London (2005). He was a post-doctoral fellow at the Rotman Research Institute at Baycrest, Toronto (2007-2009) and an Assistant Professor at SISSA (2009-2012) and then at University of Padua (2012-2014).
In 2011 he received the Bertelson Award from the European Society of Cognitive Psychology, and the "Outstanding Young Person" national award for his research activity from Junior Chamber International-Italy.