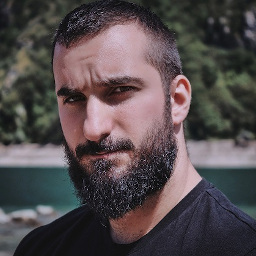 Simone Gastaldon is currently a Post-doctoral Research Fellow (assegnista di ricerca) at the Department of Developmental and Social Psychology (DPSS).
He obtained a master's degree in Linguistics (2015) and a PhD in Psychological Sciences (2021) from the University of Padova. His PhD work, under the supervision of Francesca Peressotti, focused on predictive processing during speech comprehension and the possible links with speech production, by employing electroencephalography (time-frequency and event-related potential analyses) in typically developed adults and adults with a speech-motor impairment (i.e., developmental stuttering). Currently, his research is focused on predictive language processing in audiovisual speech comprehension and in deaf people with cochlear implant. More broadly, his research interests include motor-auditory interactions in spoken language comprehension, speech-motor control and language production – especially from an electrophysiological perspective – towards an integrative view of spoken language comprehension and production.
In 2019 he was awarded a mini-grant for young researchers from the DPSS, and in 2021 he was awarded the Best Doctoral Thesis prize from the Associazione Italiana di Psicologia – Sezione Sperimentale (ex æquo).
He has been collaborating with research centers in Italy and abroad, such as the IRCCS San Camillo Hospital (Venice, Italy), the BCBL – Basque Center on Cognition, Brain and Language (Donostia-San Sebastian, Spain) and the CIMeC – Centro Interdipartimentale Mente-Cervello / University of Trento (Rovereto, Italy). Previously, he collaborated as graduate student researcher with the Cognitive Biology of Language group at the University of Barcelona under the supervision of Cedric Boeckx (2016-2017) and spent a visiting period at the BCBL – Basque Center on Cognition, Brain and Language collaborating with the Brain Rhythms and Cognition group under the supervision of Nicola Molinaro (2019-2020).
Personal Google Site: https://sites.google.com/view/simone-gastaldon-phd/