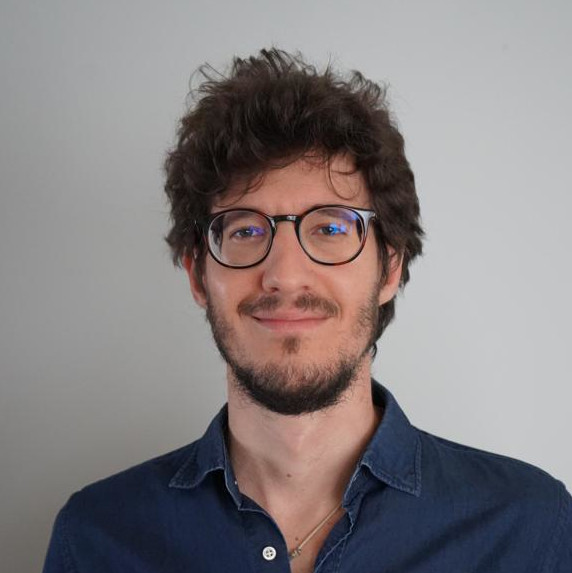 Gabriele Deidda is currently Researcher of Physiology at the Department of Biomedical Science, University of Padua.
Dr Deidda obtained his Bachelor degree in Biological Sciences at the University of Palermo (Italy) in 2007, and his Master degree in Neurobiology at the University of Pisa (Italy) in 2009 with a thesis on the role of insuline-like growth factor (IGF-1) in the development of the visual system, under the supervision of Prof. Nicoletta Berardi. He obtained his PhD in Neuroscience at the Italian Institute of Technology in 2014 (Genoa, Italy) working in Dr Laura Cancedda's Lab. During his PhD studies, Dr Deidda studied the role of GABAergic transmission during neurodevelopment, maldevelopment and plasticity using in vitro electrophysiological techniques and anatomical techniques including in utero electroporation and immunohistochemistry. Main findings of his PhD studies include i) a role for depolarizing GABA in the regulation of critical period plasticity in the visual system, and ii) an altered GABA polarity in the adult age accounting for cognitive deficits in an animal model of Down syndrome.
After his PhD and supported by an EMBO Fellowship, Dr Deidda moved first at Cardiff University (UK) and at the University Pierre and Marie Curie (Paris, France), and thereafter at the University of Malta (Malta) to investigate by means of in vitro patch clamp recordings the role of serotonergic (via 5-HT2C and 5-HT2A receptors) and cannabinoid systems in the modulation of aberrant thalamic extrasynaptic GABA current in animal models of absence epilepsy.
Research Interests
Neurodevelopment and plasticity; neurodevelopmental disorders; stroke; electrophysiology; thalamo-cortical networks; visual system; GABA.
Honors and Awards:
2017 – "Italy Made Me" Research Award, Italian Embassy, London, UK.
2016 – Excellent Paper in Neuroscience Award (EPNA), Riga, Latvia.
2016 – Long-Term EMBO Fellowship (UK).
2015 – Welcome Trust Fellowship (UK).
2015 – InEuropeShortStayGrant, IBRO.
2015 – Mention of honor, "Aldo Fasolo Neuroscience Award", University of Turin, Italy.
2011 – Best poster award at the Molecular Mechanisms in Neuroscience meeting, Rome, Italy.
Publications:
Orcid: https://orcid.org/0000-0002-0721-4971
Google Scholar: https://scholar.google.com/citations?user=dAOBAVwAAAAJ&hl=en
Scopus: https://www.scopus.com/authid/detail.uri?authorId=55332049100
Behavioral and Neuropsychological testing
,
Circuits and Cellular Neuroscience
,
Cognitive and Brain Development
,
Cognitive, Affective and Behavioral Neuroscience
,
Dept. of Biomedical Sciences (DSB)
,
Electrophysiology and Optical Imaging
,
Focal lesions (stroke and tumors)
,
Neuro-stimulation
,
Neuroscience Methods
,
People
,
Preclinical (animals) models
,
Translational and Clinical Neuroscience