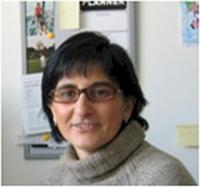 Eloisa Valenza is currently Full professor in Developmental Cognitive Psychology (M-PSI/04), Padova University School of Psychology.
She is author of 67 scientific contributions among articles published on peer-reviewed international (30) and national (21), academic book chapters (14) and monographs (2). Scopus citation: 996, Scopus h-index: 14.
Major research interest
Her research interests focus on cognitive development in infancy, with specific reference to the early effect of attentional, perceptual and postural abilities on high level cognition (e.g., language acquisition). A clear understanding of early cognitive abilities and motor functioning is critical for identifying precocious predictors of atypical development that originate in infancy but continue throughout childhood. Her studies involve typical and at-risk populations and mainly utilize behavioural methodologies, such as eye-tracker system for recording eye movements.
Infant Cognitive Lab: http://www.dpss.unipd.it/babylab/home