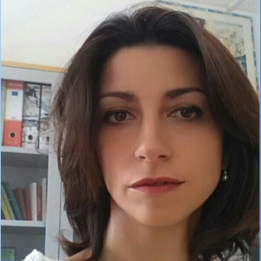 Arianna Palmieri, Ph.D. (Ancona, 04/05/1979) is Associate Professor at the University of Padova, Department of Philosophy, Sociology, Education and Applied Psychology.
She teaches Psychodynamic Psychiatry from 2014. She obtained the National Academic Qualification as Associate Professor in Psychodynamic Psychology scientific field.
She earned a Ph.D. in Neurosciences from the Medical School of the University of Padova in 2008. She graduated in Psychology at University of Padova in 2003, postgraduated at four-year school in Psychodynamic Psychotherapy and earned qualification to work as Psychotherapist from 2010. She is member of the College Board of the Ph.D. School in Psychological Sciences of University of Padova from 2015, member of Executive Board of Padua Neuroscience Center from 2016, Visiting Scholar at Stanford University (CA, U.S.A.) in 2016.
She is author of about 50 scientific contributions among articles published on peer-reviewed international journals and academic book chapters and monographs. [Scopus citations: 497; Scopus h-index: 13]. She also presented to several national and international scientific congresses also as principal speaker.
Her main research activity is directed toward the integration between the neuroscientific approach and psychodynamic constructs, and on research on psychotherapy's process and outcome. Her current research interest is on interpersonal shared physiology in the clinical setting.
Behavioral and Neuropsychological testing
,
Cognitive, Affective and Behavioral Neuroscience
,
Dept. of Philosophy, Sociology, Pedagogy and Applied Psychology (FISSPA)
,
Neuroscience Methods
,
People
,
Psychiatric disorders
,
Psychophysiology
,
Social and Affective Neuroscience
,
Translational and Clinical Neuroscience