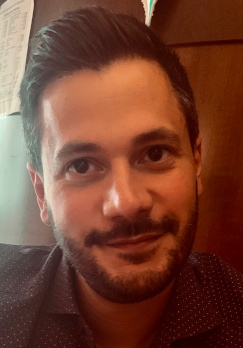 Enrico Collantoni is a researcher (RTD-B) at the Department of Neuroscience of the University of Padova.
He graduated in Medicine and Surgery in 2010 and completed his residency in Psychiatry in 2016 at the University of Padova.
He completed a Ph.D. in neurosciences at the University of Padua in 2019 with a thesis on a MRI evaluation of the structural brain patterns in anorexia nervosa. During his residency and Ph.D., he spent two internship periods at the neuroimaging Unit of the University of Salerno and at the Neurophysiology & Interventional Neuropsychiatry section of the University Clinic of Psychiatry of the University of Tübingen.
He participates in numerous national and international research collaborations and is an active member of the Enhancing Neuroimaging Genetics through Meta-analysis (ENIGMA) Consortium – Eating Disorders working group. His research interest entails the neural mechanisms underlying eating behaviors and the pathophysiology of eating disorders.
In his research activity, he employs neuroimaging techniques and cognitive/behavioral assessment methods using mobile applications and virtual reality.