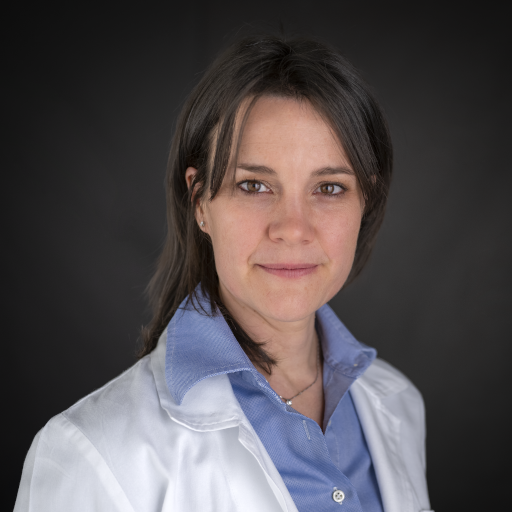 Alessandra Del Felice is Associate Professor, University of Padova, Department of Neuroscience.
She is an academic clinician in the area of Neurorehabilitation. Her basic training has been as a neurologist, with a special interest in neurophysiology and neurorehabilitation, and holds a Ph.D. in Neuroscience.
She has attracted funding at UNIPD, with an on-going H2020 project and several international and national grants.
Her current research area allows her to draw on her experience and skills in neurophysiology and extensive collaboration with national and international medical engineering Departments to improve methodology and outcome measures in this important area of rehabilitation. She has a track record in EEG signal analysis EEG-TMS co-registration, and neurostimulation.
Her current research portfolio includes validation of inertial sensors for movement analysis in clinical practice; EEG-EMG co-registration during overground gait in healthy subjects and during exsoskleteon gait in stroke survivors; early neurophysiological and neurobiological biomarkers of recovery after stroke; technological tools prevent falls in the elderly; recovery and long term prognostic markers after coma.
She has an extensive collaborative research network, with current national and international collaborations
She has around 80 peer reviewed articles or book chapters to her name. She has been given several awards for her work and these include the Italian Clinical Neurophysiology Society Young Investigator Award, the Italian Neuroepidemiology Association "Giulia Benassi" Prize and the "G.Pampiglione" Prize by the Italian Neurological Society.
Twitter: A_DelFelice
Aging
,
Brain connectome and Networks
,
Cognitive, Affective and Behavioral Neuroscience
,
Computational Modeling
,
Computational Neuroscience
,
Dept. of Neuroscience (DNS)
,
Electrophysiology and Optical Imaging
,
Focal lesions (stroke and tumors)
,
Neuro-stimulation
,
Neurorehabilitation (including Neurorobotics)
,
Neuroscience Methods
,
People
,
Translational and Clinical Neuroscience