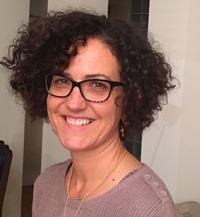 Present position
Full professor MED/25 (Psychiatry), Padova University School of Medicine.
She is also Chief of Psychiatric Clinic at the Hospital of Padova; Chief of the Eating Disorders Unit at the Hospital of Padova; Director of Psychiatry Residency Program.
Major Research Interests
– Psychopathology, epidemiology and therapy of eating disorders
– Genetic and neurodevelopmental risk factors for the development of eating disorders. The Eating Disorders Padova Research Group in collaboration with Professor Maurizio Clementi (Clinical Genetics Unit) host a DNA biobank (BIOVEDA)
– Neurocognition in eating disorders and in other types of psychiatric disorders. Functional connectivity correlates of executive functioning in psychiatric disorders.
– Structural and functional neuroimaging in eating disorders, psychiatric disorders, and rare genetic diseases
– Neuroconnectomics of psychiatric disorders.
– Non-invasive repetitive stimulation as a treatment in psychiatric disorders
Behavioral and Neuropsychological testing
,
Brain connectome and Networks
,
Circuits and Cellular Neuroscience
,
Circuits Neuroscience
,
Cognitive and Brain Development
,
Cognitive, Affective and Behavioral Neuroscience
,
Computational Neuroscience
,
Dept. of Neuroscience (DNS)
,
Language, Memory and Cognition
,
MRI Methods
,
Neuroscience Methods
,
People
,
Psychiatric disorders
,
Social and Affective Neuroscience
,
Translational and Clinical Neuroscience