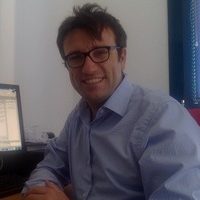 Current position
Associate Professor of Clinical Psychology at the Department of General Psychology, University of Padova.
2002 – Medical Doctor – University of Pisa
2007 . Ph.D. Molecular, Metabolic, Functional exploration of Nervouse System and Sensorial Organs (University of Pisa)
2009 Master Degree in Psychology (University of Pavia)
2010 Assistant Professor in Clinical Psychology (University of Pisa)
2012 Boarded Psychotherapist
Main research interests:
Neurobiology of mental disorders: a particular interest has been devoted to resting state correlates of psychological traits related to psychopathology such as impulsivity and neuroticism and to phobic conditions such as social anxiety disorder.
Electrophysiological correlates of mood and anxiety: in this framework ECG recording acquired both through traditional equipment and through wearable device were used to evaluate and predict mood and mood changes in patients with affective disorders. These activities were also part of two European Projects (PSYCHE -European Framework 7- and NEVERMIND – European Framework Horizon2020)) granted by the European Commission
Meta-analysis and quality in neuroimaging research
Biological effects of psychological treatments
Principal international collaborations:
Stanford University: reproducibility of fMRI studies
University Babes-Bolyai (Romania): fMRI correlates of psychological intervention and mental disorders and quality in research
Vrie Universitat (Amsterdam): meta-analysis in clinical psychology.
He is author of more than 60 international publications.