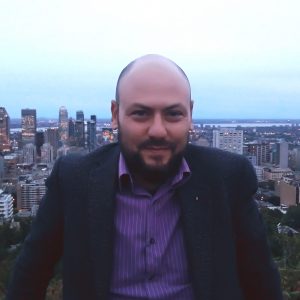 Giovanni Mento is Associate Professor in Developmental Neuropsychology and EEG recording and Analysis at the Department of General Psychology of the University of Padua.
He received his master degree in Psychology (2005) and his PhD in Psychobiology (2009) at the University of Padua. During his PhD, He visited the Cognitive Neuroscience Lab at the INSERM-CEA 'Cognitive Neuroimaging unit' CEA/SAC/DSV/DRM/NeuroSpin, Saclay (Paris). He was a post-doctoral fellow at the Department of General Psychology of the University of Padua (2009-2016).
His research interests are in the field of Cognitive Neurosciences, Developmental Cognitive Neurosciences and Developmental Neuropsychology. His main research topic is the investigation of the brain predictive and anticipatory activity in a developmental neuroconstructivist perspective, with a special interest about how top-down and bottom-up temporal expectancy interplay to shape multiple cognitive domains, including attention, motor preparation, working memory and inhibitory control.
His scientific interests span over both typical and atypical developmental population, including Down syndrome, Attention Deficit/Hyperactivity Disorder (ADHD), Autism Spectrum Disorder, Learning Disabilities, Neurological Syndromes (i.e., epilepsy).
His methodological expertise focuses on the use of both low and high-spatial resolution electroencephalography (Geodesic system) to uncover the spatiotemporal brain dynamics underlying the interaction between predictive mechanisms and stimulus processing. He specifically works on both temporal and oscillatory EEG domains to understand the relationship between resting state/event-related functional connectivity at the source-level and behavioural performance in a developmental perspective.
He is the scientific responsible of the research agreement between the Department of General Psychology of the University of Padova and the Scientific institute for rehabilitation medicine association "Eugenio Medea/La Nostra Famiglia", Conegliano Veneto, Treviso, Italy. Research Project "Analisi dei segnali EEG ad alta densità e del profilo neuropsicologico per la selezione dei pazienti con epilessia invalidante e farmacoresistente per la chirurgia dell'epilessia".
He has active scientific collaborations with the Department of Experimental Psychology (University of Oxford) and with the King's College (London).
He is member of:
Scientific Committee of the Interdepartmental (DPG-DPSS) High-density EEG lab, University of Padova;
PhD Course in Psychological Science, University of Padova;
Ethical Committee of the of the School of Psychology, University of Padova, Italy.
He has co-supervised 3 PhD students, 2 post-doctoral fellow and more than 20 trainees and master students.
He has authored more than 33 peer-reviewed articles in international scientific journals, 1 book chapter and has been invited as a speaker in several national and international research institutes.
He has served as an ad hoc reviewer for numerous international journals including Plos Biology, Brain, Neurosci Biobehav R, Cereb Cortex, Neuroimage, J Cogn Neurosci, Cortex, Neuropsychologia, Developmental Science, etc.
In 2017 He was granted by the University of Padua with the STARS CoG (Supporting Talent in ReSearch@University of Padova)" grant, edition 2017, Consolidator Section.
Attention, Perception and Action
,
Behavioral and Neuropsychological testing
,
Brain connectome and Networks
,
Circuits and Cellular Neuroscience
,
Circuits Neuroscience
,
Cognitive and Brain Development
,
Cognitive, Affective and Behavioral Neuroscience
,
Computational Neuroscience
,
Dept. of General Psychology (DPG)
,
Electrophysiology and Optical Imaging
,
Eye-tracking
,
Neuroscience Methods
,
People
,
Psychiatric disorders
,
Translational and Clinical Neuroscience