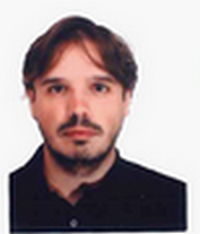 Simone Messerotti Benvenuti, Ph.D., is Associate Professor of Clinical Psychology at the Department of General Psychology, University of Padua.
He received his Master's degree in Experimental Psychology and Cognitive-Behavioural Neuroscience (110/110 cum laude) in 2008 at the University of Padua. He earned a Ph.D. in Psychobiology in 2012 (University of Padua). He spent a period abroad in 2011 as a visiting Ph.D. student at the University of Birmingham, UK.
His research relies on an integration of subjective, behavioral and electrophysiological (e.g., EEG/ERPs, heart rate variability, startle reflex) approaches to study the association between depression and cardiovascular diseases as well as the psychophysiological correlates of emotional processing in individuals at risk of mood disorders.
He published about 40 peer-reviewed articles in international journals, with an h-index of 13. His research activity received the "Young Investigators Grant for Innovative and Excellent Research" (2014) and the "STARS Starting Grant (STARS-StG)" (2019) by the University of Padua as well as several national and international awards.
Main research interests
– Psychosomatic medicine. The role of depression, anxiety, cognitive decline, and autonomic dysregulation in cardiovascular risk.
– Psychophysiology of emotion and mood disorders. The neural, electrophysiological and autonomic correlates of emotion dysregulation in individuals at risk of mood disorders.
– Biofeedback and Neurofeedback. Biofeedback-assisted rehabilitation of autonomic dysfunctions associated with mood disorders; EEG-Neurofeedback for depression, emotion regulation, attention deficits and impulsive symptoms.
Behavioral and Neuropsychological testing
,
Cognitive, Affective and Behavioral Neuroscience
,
Dept. of General Psychology (DPG)
,
Electrophysiology and Optical Imaging
,
Neuroscience Methods
,
People
,
Psychiatric disorders
,
Psychophysiology
,
Social and Affective Neuroscience
,
Translational and Clinical Neuroscience