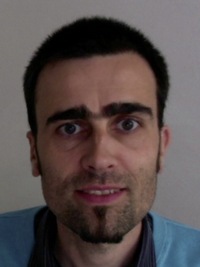 Morten Gram Pedersen is Associate Professor in Bioengineering at the Department of Information Engineering, University of Padova.
He leads the unit for Modeling of Cell Biology. He holds a PhD in Mathematical Biology from the Technical University of Denmark, and has obtained independent funding for several postdoc positions, including a EU Marie Curie Intra-European Fellowships with Lund University Diabetes Centre, Malmö, Sweden.
He is the author of more than 50 papers on peer-reviewed journals (or which 8 as single author, 17 as first author; 30 as corresponding author). Besides collaborations with researchers from several departments of the University of Padova (Depts. Biomedical Sciences, Physics, Medicine, Mathematics), among others, he collaborates with experimental and theoretical researchers at Oxford University, UK; Uppsala University, Sweden; University of Exeter, UK; National Institutes of Health, MD, USA; Florida State University, FL, USA.
His main interests are mathematical modeling and theoretical analysis of:
local, intracellular calcium dynamics
local control of calcium-dependent potassium channels
protein and calcium dynamics evoking exocytosis of secretory vesicles
electrical activity in neuro-endocrine cells
clusters of electrically coupled cells