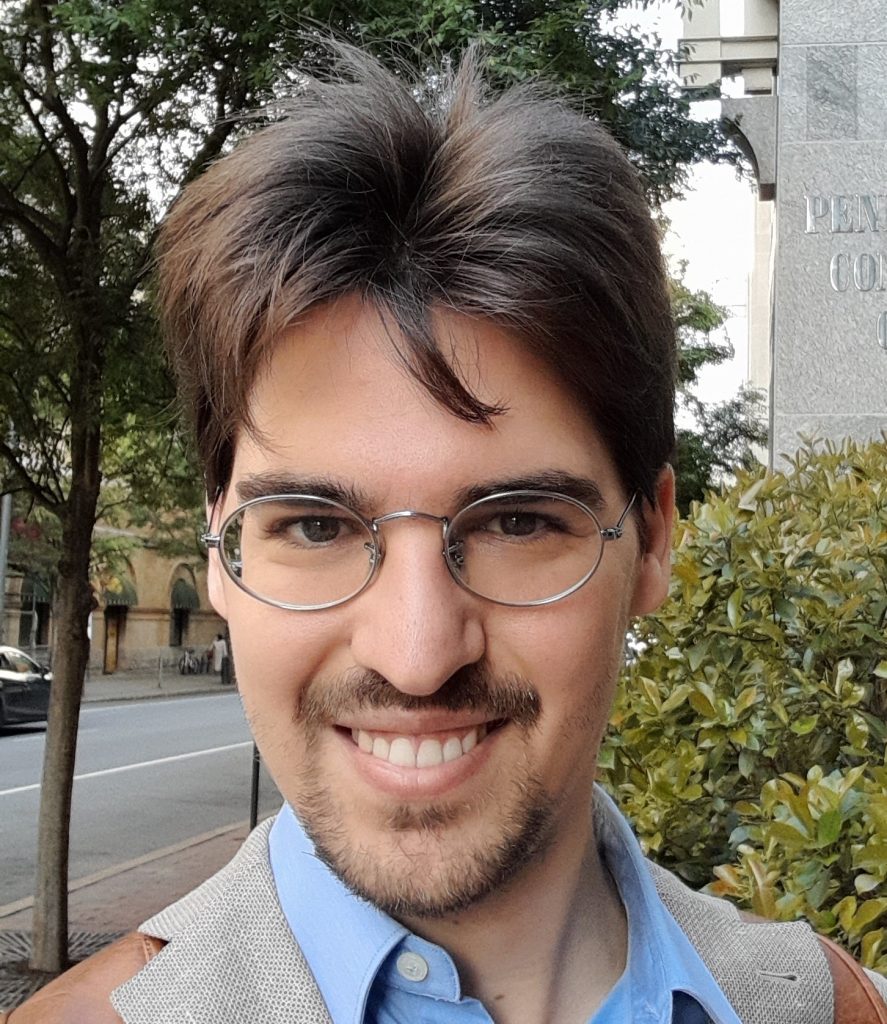 Stefano Tortora is currently Research Fellow at the Department of Information Engineering of the University of Padova.
He obtained a M.Sc. in Biomedical Engineering from Politecnico di Milano, Italy, in 2017, and he received a PhD in Information Engineering from the University of Padova, Italy, in 2021. He then pursued two years of postdoctoral research at the Intelligent Autonomous System laboratory, the University of Padova, Italy. He is currently Research Fellow at the Department of Information Engineering of the University of Padova, since 2023. He spent 10 months as "visiting student" at the Eidgenössische Technische Hochschule (ETH) in Zurich, and 7 months as "visiting researcher" at the Campus Biotech (École Polytechnique Fédérale de Lausanne, EPFL) in Gèneve, in 2016 and 2019 respectively. The research activity of Stefano Tortora has been strongly characterized by a commitment to the emerging field of Neurorobotics. In particular, he has focused on its interdisciplinary engineering and neuroscientific aspects. His research has been passionately dedicated to improving the interaction between users and robotic devices by creating a new paradigm in human-machine interfacing (HMI) fusing multimodal information coming from wearable sensors and robot's sensors. During the Ph.D. activity, Stefano Tortora worked on the development of hybrid human-machine interfaces (h-HMI) to decode movement intention from wearable sensors. In 2020, Stefano Tortora was among the first researchers in developing recurrent neural networks for gait decoding from electroencephalography data. He proposed and implemented novel probabilistic approaches combining brain and muscular activity to ensure a more reliable control of robotic devices. Currently, his work concerns the integration of these h-HMI with shared-autonomy algorithms for the development of intelligent assistive devices and exoskeletons aimed at enhancing the mobility of people with motor impairments. Since 2020, Stefano Tortora is involved in the PRO GAIT project (H2020-MSCA No.778043, http://www.progait.eu/) as responsible for the analysis of multimodal EEG-EMG data and the development of gait classification algorithms for the control of a robotic exoskeleton via machine learning and deep learning.
Stefano Tortora is Guest Associated Editor and Review Editor for the journal "Frontiers in Neurorobotics", and Guest Associated Editor for the journal "MDPI Applied Sciences" in the section on "Robotics and Automation". In 2022 he served as a chairman for IEEE SMC Conference (special session at the BMI Workshop). Since 2021, he is in charge of the course "Sistemi di elaborazione 1" at the Department of Statistical Sciences.
Stefano Tortora is an active member of the WHi Team (University of Padova), winner of the gold medal for the BCI Race discipline at the Cybathlon BCI Series and the Cybathlon Global Edition, in 2019 and 2020, respectively.