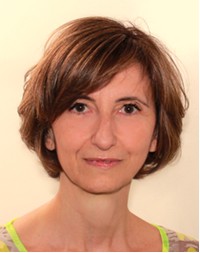 Patrizia Trevisi is Associate Professor of Audiology at Padua University (Neurosciences Dept, Med 32).
She is also President of the School of Speech Therapy; representative of Pediatric Audiology at Padua Hospital;coordinator of the Universal Hearing Screening in Veneto Region. Member of the CRANIO group of the European Reference Networks fo Rare Diseases and rare ENT conditions.
Her research fields of interest concerne hearing impairment in children, cochlear implants, hearing impairment associated to additional disabilities and rare diseases, clinical application of Cortical auditory evoked potentials (CAEPs).
She is author of about 45 papers on peer reviewed international journals and book chapters and 2 monographs. She also presented lectures to 38 national and international scientific congresses and courses as invited speaker.
She is teacher for classes at School of Medicine, at University Diploma of Logopaedia, of Audioprosthesis and for the Resident Schools for Audiology and Phoniatrics (MED 32)
Her most important clinical activities concerne Paediatric Audiology and rare disease and rare ENT anomalies. She is a member of the cochlear implant equipe of the ENT Dept.