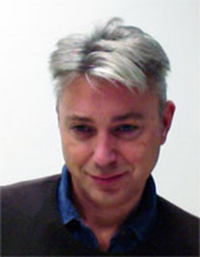 Stefano Vassanelli is Associate professor of Physiology
Lecturer at the Medical, Bioengineering, Pharmacological Sciences and Galilean schools.
Biosketch
Stefano Vassanelli graduated cum Laude in Medicine at the University of Padova and his doctoral thesis was awarded with the "Casati" price from the "Accademia Nationale dei Lincei".
After completing a PhD in molecular biology and pathology he undertook postdoctoral research first at the Oregon Graduate Institute of Science and Technology, Dpt. of Biochemistry, (Portland. Oregon, USA), and then at the Max-Planck Institute for Biochemistry, Dpt. Membrane and Neurophysics (Martinsried, Germany) working on brain-chip interfaces for high-resolution recording of neuronal networks.
Since 2001 he is leading the Neurochip laboratory at the University of Padova with main focus on development of high-density neural interfaces and their use for investigation of information processing mechanisms in brain microcircuits.
Contact
Deparment of Biomedical Sciences
University of Padova
via Marzolo 3, 35131 Padova, Italy
Tel.: +39 049 8275337
Fax.: +39 049 8275301
Email: stefano.vassanelli@unipd.it
Web site: www.vassanellilab.eu
Animal Models
,
Cellular and Molecular Neuroscience
,
Circuits and Cellular Neuroscience
,
Circuits Neuroscience
,
Computational Modeling
,
Computational Neuroscience
,
Dept. of Biomedical Sciences (DSB)
,
Electrophysiology and Optical Imaging
,
Machine learning and AI, Brain Computer Interface
,
Neuro-stimulation
,
Neurorehabilitation (including Neurorobotics)
,
Neuroscience Methods
,
People
,
Translational and Clinical Neuroscience