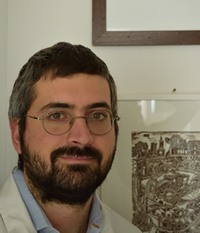 Dr. Marco Solmi graduated in Medicine and Surgery in 2008, completed the residency "cum laude" in 2014, and visited as Research Scholar the Olin Neuropsychiatric Research Center, directed by prof. Godfrey Pearlson, Yale University, writing his residency thesis on evidence of altered brain function during an eating task in patients with obesity. He completed a Ph.D. in neurosciences at University of Padua in 2017, defending as final dissertation a thesis on multimodal (environmental, behavioral, genetic and neuroimaging) approach to study the gene by environment interaction in patients with eating disorders. From 2014 to 2017 he worked at Abano Hospital, Padua, Italy in the nutritional rehabilitation unit, administering a cognitive-behavioral treatment to patients affected by severe or complicated obesity, or eating disorders. From 2015 to 2017 he worked as a psychiatrist in NHS Mental Health Department, Monselice, Padua, Italy, treating patients with major depressive disorder, bipolar disorder, schizophrenia, severe personality disorders, and eating disorders, in inpatient, outpatient and emergency units. From 2017 he is working with a Researcher position at University of Padua, and as a Psychiatrist at University Hospital of Padua.
He passed STEP 1 and 2 United States Medical License Examination, and has license to practice in Swiss Confederation.
As a researcher he is involved in the research project BIO.Ve.D.A. in regional eating disorder center, Padua, aiming at creating a biobank from patients affected by eating disorders, and participated in other research projects involving patients with schizophrenia. He is currently involved in recruitment and clinical, genetic and neuroimaging data collection of patients with eating disorders. Also, he is running several projects in the area of emta-research covering different fields os mental and physical health.
From 2015, he has spoken at national and international conferences, won national and international awards, and published more than 100 peer reviewed papers in international journals.
At the end of 2017 his H-index was 13 in Scopus, 18 in Google Scholar.
ORCID ID: 0000-0003-4877-7233
Date of Birth 15/04/1983
Email: marco.solmi83@gmail.com
Telephone: +39 348 882 2938 – +39 049 821 3829